Warm Up With These Hot Deals!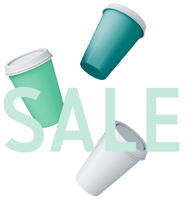 SUPPORT REOPENING ! NEW CUSTOMER UP TO 10% OFF
We are here to support reopening!
New customer special - up to 10% off ! Please contact our sales for more info! 
email: sales@customcupfactory.com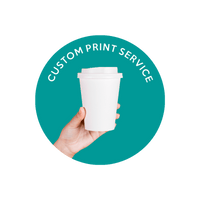 ONLINE CUSTOM PRINT SERVICES
Branding is an essential part of any business. Custom-printed plastic cups, food containers, paper bags, and utensils are the perfect way to get your company's name out.Shop plastic cups online or buy branded deli containers and other receptacles to retain customers and promote your business to a wider audience.
Work with our experienced designers and empower your brand identity now! Add concrete details, such as nicely printed logos, and share joyful moments with your customers, who're all too happy to haveyourfood and drinks because they're making the biggest impact on your brand, thanks to the eco-friendly disposable cups in which they're served.
It's now or never, folks!
We live in a woke age. Cater to an increasingly aware audience by serving your beverages in custom print plastic cups that are certifiably eco-friendly. Let it be known that you don't support the impact of single-use plastics by joining hands with Custom Cup Factory, a company whose eco-friendly disposable cups, food containers, utensils, and paper bags are a testament to its values.
Order custom-printed drink cups for your hot and cold drinks, frozen dessert cups, deli containers, and other items, and put your name and logo design on them.
Get the word out about your services by availing our online custom print services.